From pumpkin patches and hayrides to ghost tours and haunted houses, your fall itinerary is probably packed with all kinds of epic experiences. And the best way to make those memories last is obviously by snapping some pics.
The thing is, your photos will only be as good as your equipment. But if you can't afford the new iPhone or a professional DSLR, never fear. These 10 innovative photography accessories will help you immortalize the magic of your adventures this season. And lucky for you, they're all on sale – up to 90% off.
All Pro HD Waterproof Action Camera + Accessory Pack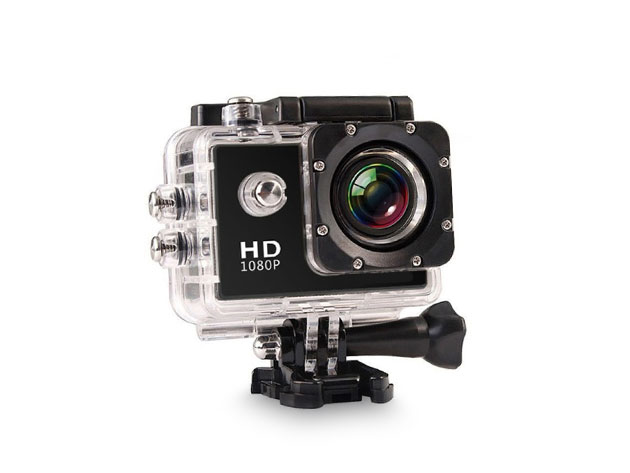 This budget-friendly GoPro-alternative can withstand any extreme outing you have scheduled this fall – and even those you don't have scheduled. The All Pro features an impressive 12 MP HD wide-angle lens, an IPX68 waterproof rating, and three hours of battery life. Plus, with the included accessory kit, you can easily mount the camera to your helmet, bike, or car.
Typically $150, you can save 73% off and pick up the All Pro HD Action Camera and Accessory Pack for just $40 now.
Buy Now
4K Ultra HD Action Cam with Mounts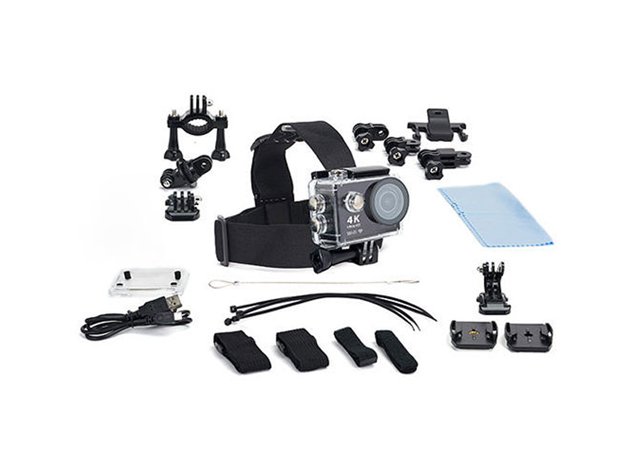 FPV video is a great way to grow your follower count on all your social accounts, increase overall engagement, and just show the world what you're up to. And this 4K Ultra HD Action Cam is the perfect means of recording those videos. With 4K recording ability, 12 MP still photo resolution, built-in WiFi, and a companion app for screen mirroring, you can document all your excursions this fall and bring your followers along for the ride. With the camera, you'll also get a waterproof case and mount, a car dash mount, a bike mount, a handlebar/pole mount, and a head strap.
Worth $500, you can get this 4K Ultra HD Action Cam on sale for just $50.
Buy Now
Holga Retro Digital Camera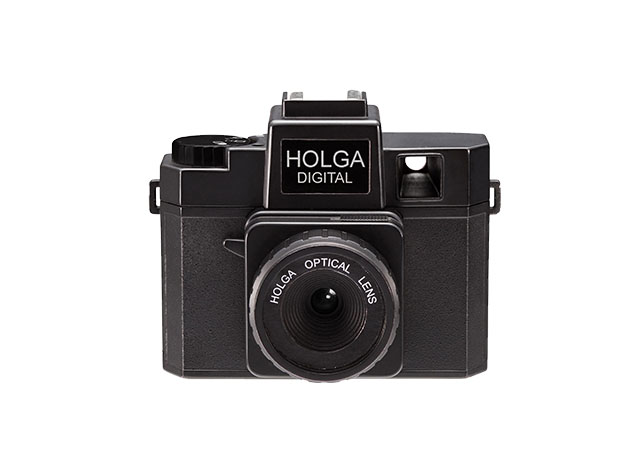 Looking like something straight out of the 70s, the Holga's classic appearance presents a strong contrast to its modern features. It's still your basic point and shoot style camera, but it's capable of snapping 8 MP photos in a 4:3 or 1:1 ratio and saves them to an SD card for easy retrieval.
Right now, the Holga Retro Digital Camera is on sale for just $69, 22% off retail value.
Buy Now
MOZA Mini-MI Wireless Charging Smartphone Gimbal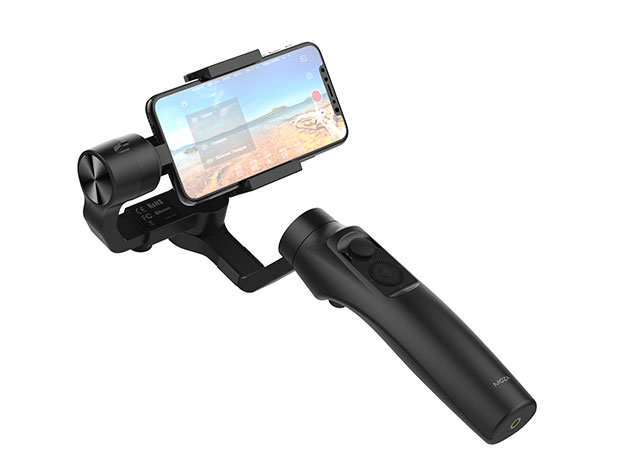 Not only does this MOZA Mini-MI Gimbal make shaky, nausea-inducing video footage a thing of the past, but it also ensures your phone stays juiced up while you film. You can choose from eight different follow modes for capturing cinematic motions, plus use the companion app to play around with all kinds of photo and video settings. Plus, it even includes four accessory mounts to ensure you'll always get the perfect shot.
You can get the MOZA Mini-MI Gimbal for just $95 now, down from $110.
Buy Now
DJI Osmo Pocket Handheld 3-Axis Gimbal with 4K Camera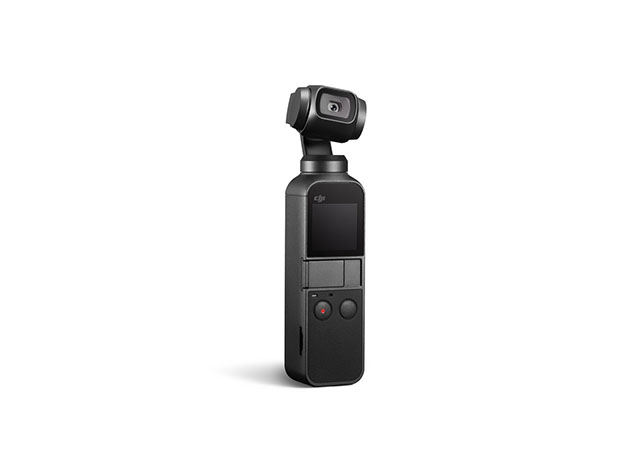 We all love multifunctional gadgets, and the DJI Osmo Pocket is no exception. A gimbal and a 4K camera in one, this device will stabilize your 4K cinematic videos and make adjustments based on your movements in real-time. Plus, you can snap shake-free 12 MP photos, thanks to three-axis stabilization and a wide-angle lens. Polish your footage even further by using the preset shooting patterns, camera motions, filters, and soundtracks.
Get the DJI Osmo Pocket Gimbal for $349.
Buy Now
Insta360 ONE 4K Action Camera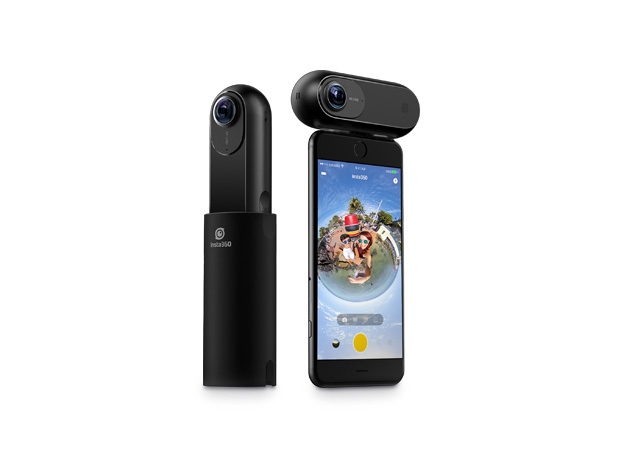 The Insta360 ONE 4K Action Camera can fit in your pocket, but don't let that fool you. This handheld device is pretty dang powerful. You can plug it into your Lightning port, connect via Bluetooth, or use it on its own, and it's capable of shooting, sharing, and live-streaming incredible 360-degree footage in 4K. You can even film hyper-lapses and slow-motion "bullet time" shots, and thanks to "FlowState" and SmartTrack technologies, your footage will be hypnotically smooth and stable.
Worth $299, you can slash 19% off the Insta360 Action Camera and get it for just $240.
Buy Now
Ligtro Grip with LB1 LED Light Bundle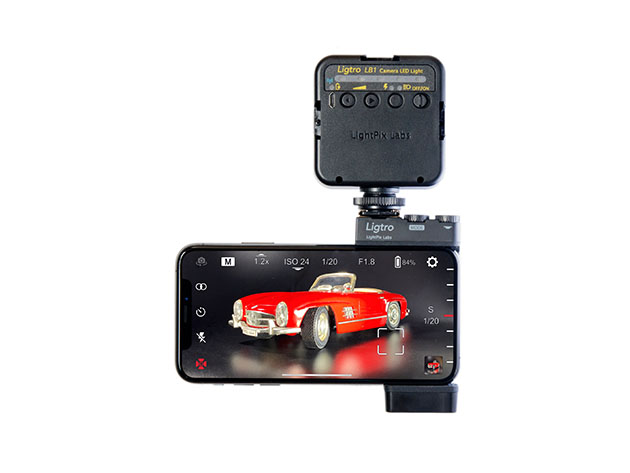 If you can't afford a DSLR camera, no worries. You can basically make your iPhone camera feel just like one using this Ligtro Grip and LB1 LED Light Bundle. Designed for elite ergonomics, the Ligtro Grip brings the physical dials and buttons on your phone to the handle and makes it easier to hold onto. It also comes with a lightweight, portable LB1 LED Light for flash photography, which can be controlled from the accompanying iOS app.
Originally $79, you can get the Ligtro Grip with the LB1 LED Light Bundle on sale for $55.
Buy Now
Insta360 Nano S iPhone VR Camera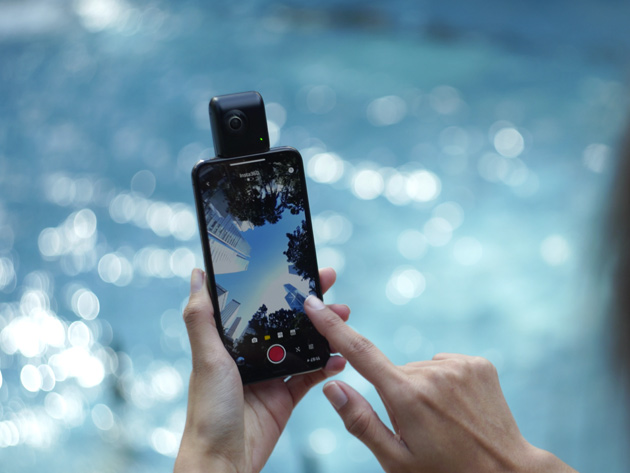 Heading to a haunted house and want to share your adventures with your friends, family, or followers? We approve. Just make sure to step up your sharing game with the Insta360 Nano S iPhone VR Camera. It's super small (16 ounces) and easily clips onto your phone, so you can capture everything around you in futuristic 360-degree 4K video. Start recording with just a touch and start livestreaming, video chatting, or sharing your footage with social media with just one more touch.
Typically retailing for $239, you can get the Insta360 Nano Camera on sale for $199.
Buy Now
DJI Osmo Action 4K HDR Camera
If you're a fan of the GoPro Hero7 Black, you'll also love the DJI Osmo Action 4K HDR Camera, which just happens to be on sale right now. Like the GoPro, it shoots incredibly smooth, stabilized 4K video, HD slow motion video, and 12 MP still images. It's also waterproof without a case and can capture underwater footage at depths of up to 11 meters. You can even be the star of the show, as it features dual screens so you can frame yourself effortlessly.
Get the DJI Osmo Action 4K HDR Camera on sale now for $329 – marked down from $379.
Buy Now
FujiFilm Instax Mini 9 Camera Bundle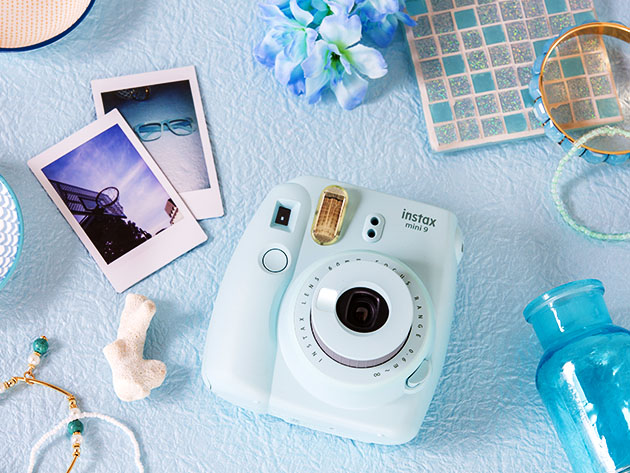 Want to capture your season through physical prints, rather than your Instagram Story? Good for you. The Instax Mini 9 can help you out. It looks and acts like a classic point and shoot camera, but offers much more. You'll get a macro lens for taking close-ups, a selfie mirror to frame your face perfectly without wasting film, and an automatic brightness dial to perfect your exposure. Along with the camera, you'll also get a camera case, a 10-pack of film to get you started, and a photo album to store your memories.
The FujuFilm Instax Mini 9 Bundle is usually $130, but you can get it for $110.
Buy Now